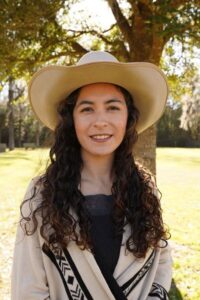 Anna-Sophia Lagos a graduate of the Western Art Academy and University of North Texas will hold a show at the Blue Star Arts Complex in Southtown San Antonio. Lagos started her journey to specialize in Western Art when in 2014 she earned the right to attend prestigious Western Art Academy held at Schreiner College in Kerrville, Texas through the Houston Livestock Show and Rodeo. Recently, Southwest Art Magazine recognized Lagos as one of the top 21 under 30 Western Artists to watch in 2022 in the United States.
Please contact the Western Art Academy Scholarship Program at [email protected] for more information and the cost of the academy session.
Follow us on Facebook and Instagram!